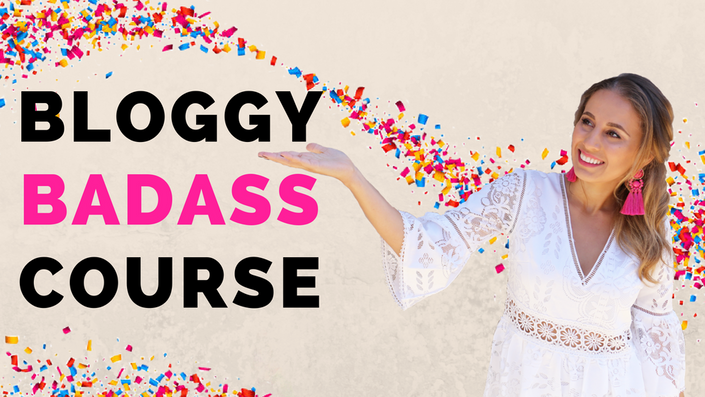 BLOGGY BADASS COURSE
LET'S BUILD & GROW YOUR SUCCESSFUL BLOG TOGETHER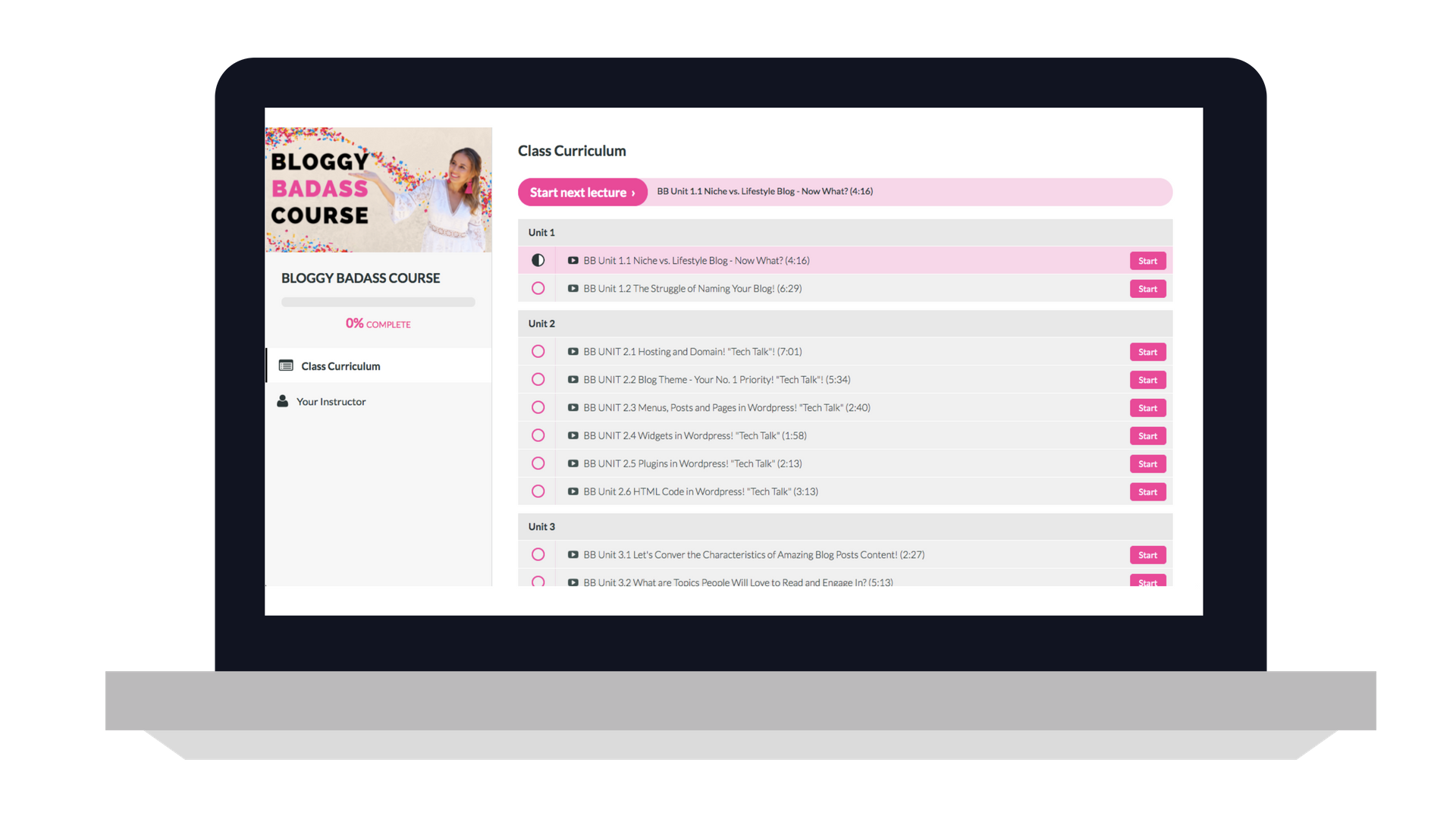 6 Hours of Training in 52 Videos!
3 h Video Presentation: Total of 6 Units – 35 Videos
3 h Tech Tutorials: Spread across 6 Units – 17 Videos

UNIT 1 - Before you Start your Blog!
UNIT 2 - Let's set up your successful Blog together!
UNIT 3 - Creating Fabulous Content!
UNIT 4 - Building Blocks of an Awesome Blog Structure!
UNIT 5 - 101 of Organic Traffic and SEO!
UNIT 6 - What the Heck is Email Marketing & List Building?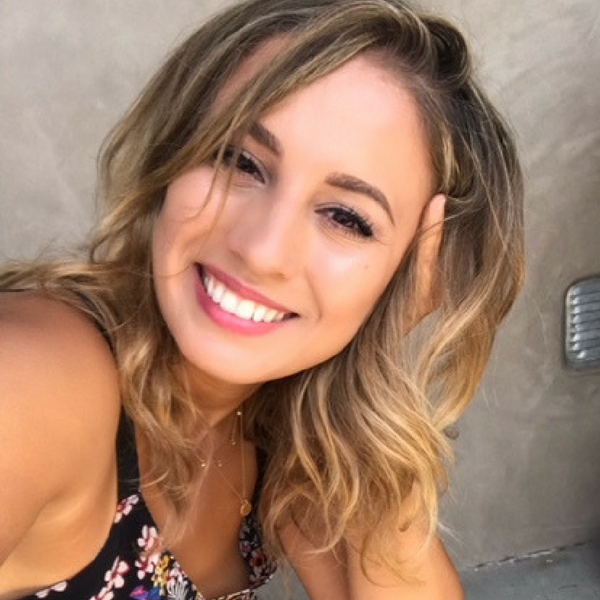 "I have built and grown dozens of websites using my Bloggy Badass Strategy! This is your chance to use my proven system for yourself and jumpstart your own Business or Blog! I have zero doubt you will succeed with your Website using my Training Videos and Course! Make your Dream come True!
- Katie Grazer, Founder, What's Katie Up To?
Explode your Traffic!
Reach thousands of People on Social Media and your Website in only a couple of Days using my proved Bloggy Badass Strategy! See below the results of a Brand new Blog I set up called thefortunefrenzy.com and its success on Pinterest in just 10 Days! See for yourself how this traffic is directly transferred to your Blog or Business site! This could be your Website!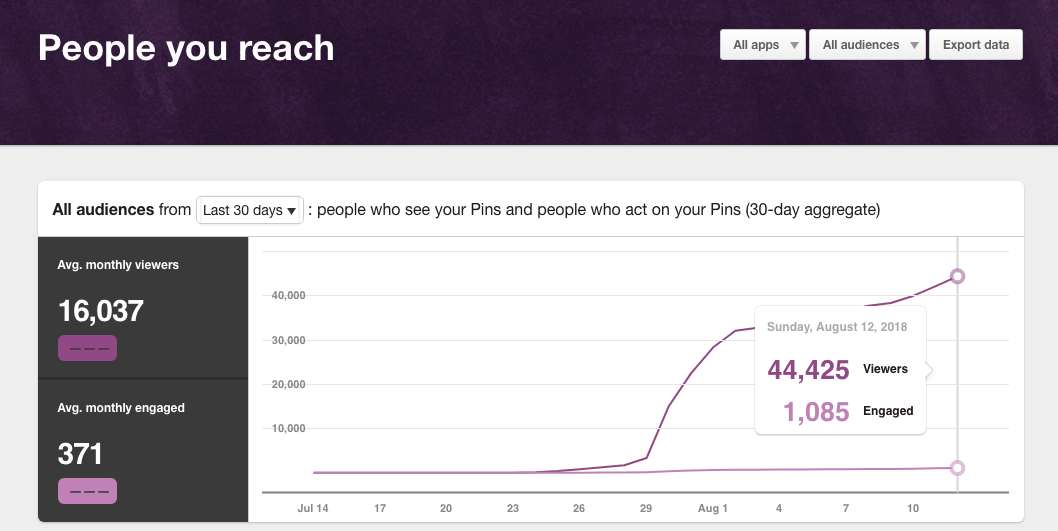 Watch BB Unit 3.6 Keywords as a Preview below!
Skyrocket your Email Subscriptions!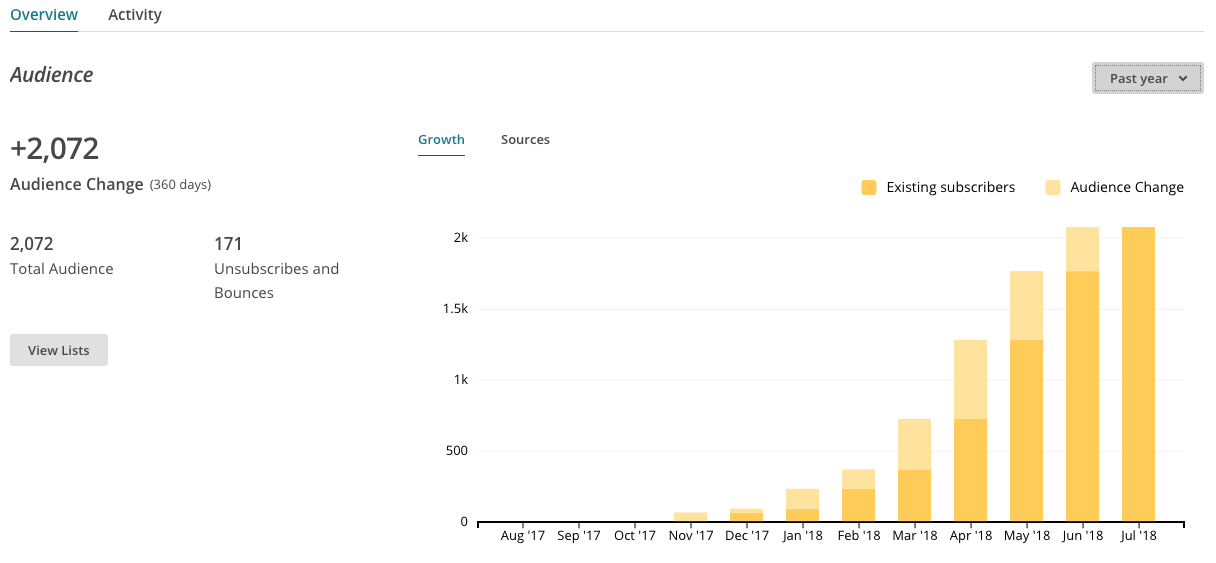 Build your own list of subscribers who love your content and rave about you in just a couple of months! This is only a tiny glimpse at what you could achieve with your own Business and Website! Once you have learnt how Email Marketing can transform your relationship with your subscribers and "Potential Customers" your business will explode!
See the exponential growth of subscriptions from a Blog I created just a couple of months ago! This Blog has now way over 5000 subscribers! Use the "Email Marketing Strategy" I teach within "Bloggy Badass" to start multiplying subscribers and customers for your own Business + Blog TOO! Using my Online Course THIS COULD BE YOU in just a few weeks time!
Stop finding excuses why it can't be done! I know we can achieve anything together! START NOW!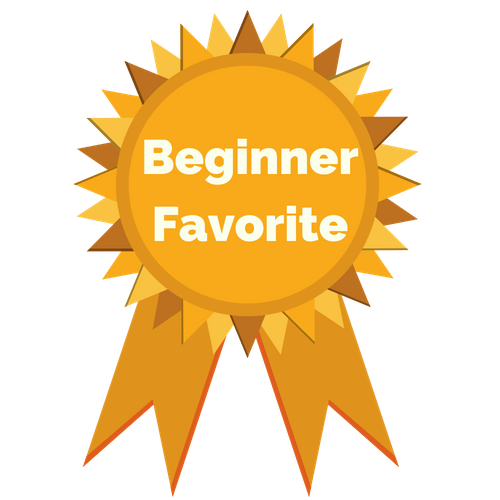 This course is closed for enrollment.
When was the last time you felt like – "Hell Yea, I should start my own Blog – I've got lots to say, tons of inspiring ideas to share and a creative passion which just isn't fulfilled in my everyday job?"
Does any of this ring a Bell?
Hesitant to put Yourself First! You want to create a space where your creative buzz and vision becomes reality but you are fighting overwhelm putting everyone else first instead of taking that well-deserved time for your passion!

Trapped in an uncreative, non-fulfilling Day Job! You are dreaming of moving into the inspiring field of blogging and social media and starting your own Blog but you just don't know how!
Full of Ideas but no place to marked your Product! You've got the miracle idea you know will work but people keep pulling you down, making you feel insecure and hesitant rather than to pulling you up and out there!
Comfortable but Unhappy! You've got a job which pays the bills but you feel like you are missing out on life and you feel stuck, terrified that this is all there is!
Frustrated of the Technical Hurdles in Blogging! You started a Blog but struggling with the technical set up and you can't figure out how to make your Blog look like a professional Website!
Does any of the above sound familiar #StoryOfMyLife!? You are SO in the right place!

Picture the moment where your life is filled with Inspiration, Creativity and Fun where you could …
Live up to your full Creative Potential whether you create your Blog for pleasure or to kick start your own successful Biz!
Speak openly about Topics and Issues you care about most and change the lives of others for the better on your way to the top!
Liberate your Thoughts and Ideas to create a space which is truly your own, where your mind rules and the skies the limit!
Free yourself of the Nay-Sayers and take matters into your own hands! Creating a Blog where you are writing the story of your life and stop letting other people dictate what you can or cannot do!
Succeed with your unique Idea and Personality and inspire other people to follow you along, dreaming big and reaching high!
Finding the Confidence, to truly stand up for what you love and what excites you as well as your goals and your dreams! Become the person you know you are within!
Trust me my Badass Friend, you can achieve all of this by having the courage to put yourself and your ideas out there by creating your own successful Blog!
I know this because it has happened to me and that's why I want to introduce you to my Blogging Course:
Bloggy Badass!
In my Bloggy Badass Course I am sharing all of my knowledge and hardly earned expertise of 9 years blogging with you! This is the exact system how you can successfully set up your Blog, learn the secret of creating amazing content and inspire people to become "Follower to Fan".
How you should structure your Blog, Building Block by Building Block, to increase the engagement on your posts and reach the right people for your niche!
Why it does matter you go that extra mile to learn the meaning of SEO, HTML and GDPR… and how you can set up and use Email Marketing that if that time comes when you want to turn your Blog into a running Business you are in the best position to do so and the only thing holding you back is your guts!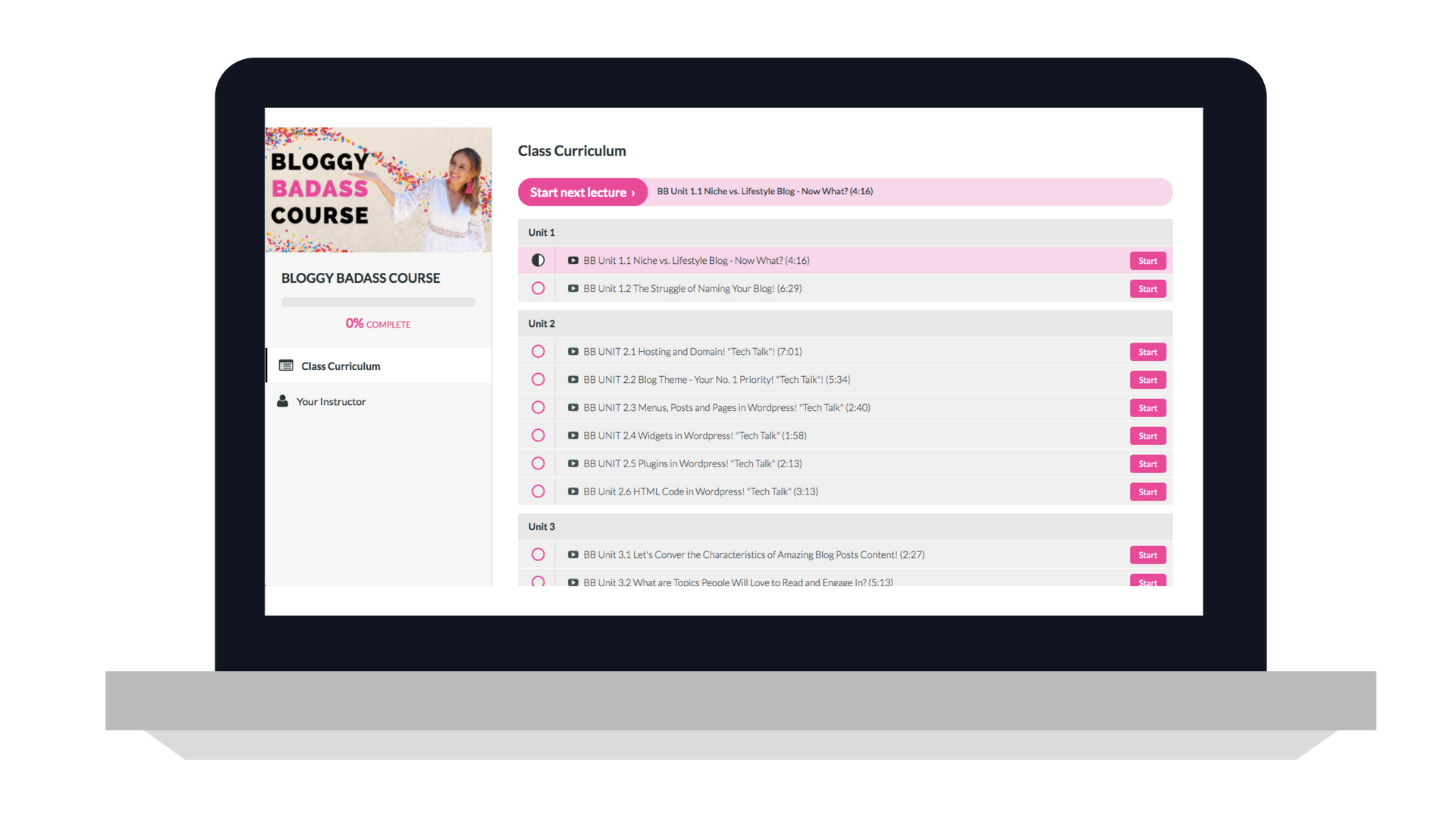 ARE YOU CURIOUS? TAKE ACTION NOW!
Stop dreaming and wishing something would change instead start believing into your awesomeness and take on the magnificent journey of building and growing your successful Blog! Take action now and …
Explore what no one tells you about blogging and how you can use it to fill your life with purpose, creativity and sparkle!
Don't miss out on the opportunity to show the world who you are, what you have to offer and how brilliant you can shine when you start believing in yourself and your ideas!
Leave behind negative thoughts about what you can and cannot do! I teach you everything you need to know to jump start your own Blogging Career!
Enjoy the remarkable results I know this course can bring to your Blog and Life! Hit that publish button and finally receive reward for your amazing ideas, thoughts and creative outbursts!
Stop hiding in the shadow of other peoples success and come forward showing everyone your own superstar personality on the web!
Use my behind the Scenes Knowledge I gathered over the years to make your Blog go from Dream to Reality!
Enroll in my Bloggy Badass Course Today and become part of an amazing Blogger Community which will be the start your own awesome Journey today Together!
This course is closed for enrollment.
Not convinced yet? You are more of a Facts and Figures person – No Biggy - let me run you the Numbers and I will show you why you cannot miss out on enrolling!
Total of 6 Hours Training in 52 Videos
3 h Video Presentation: Total of 6 Units – 35 Videos
3 h Tech Tutorials: Spread across 6 Units – 17 Videos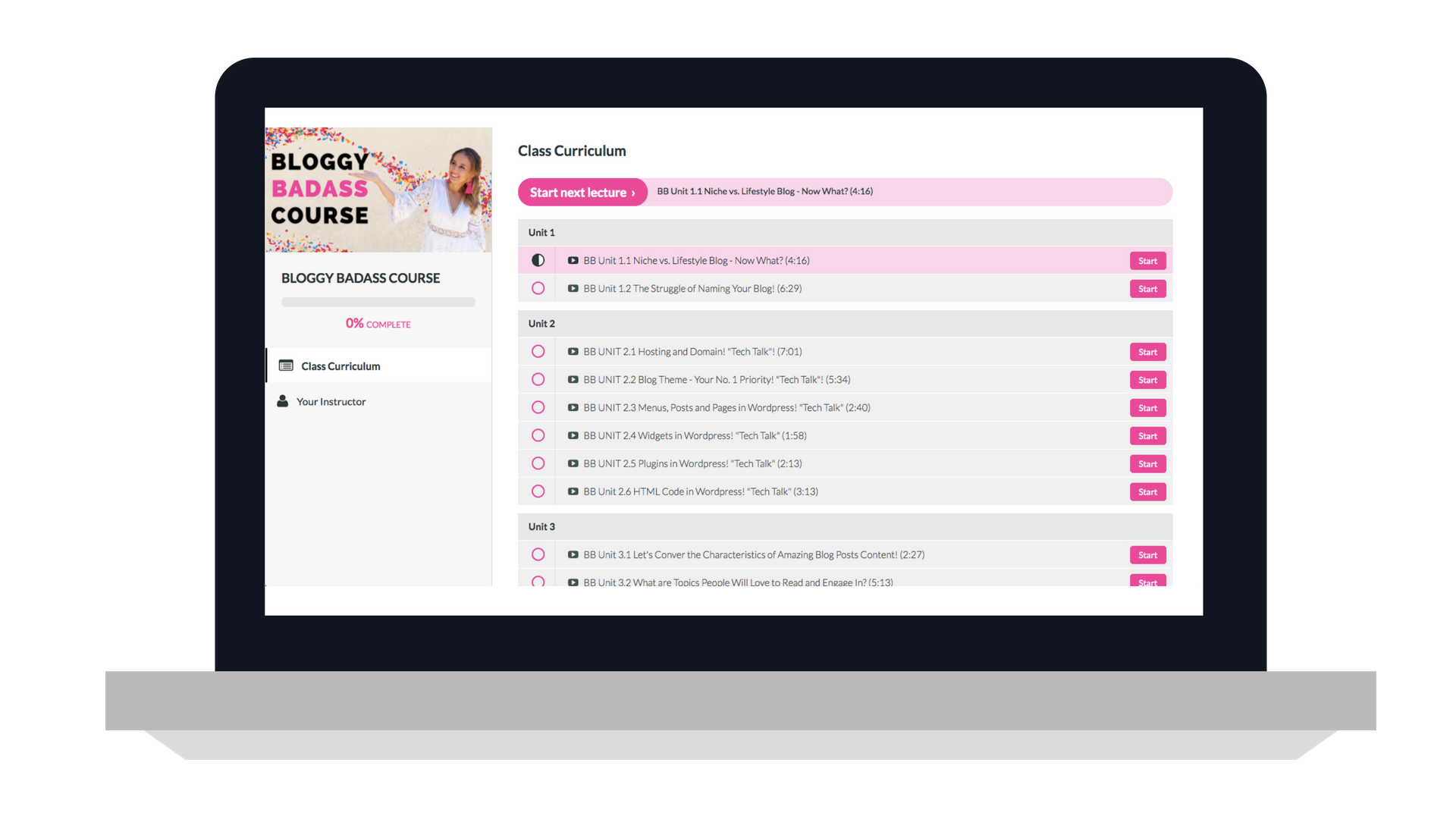 Lifetime access to all Units and future updates RIGHT NOW!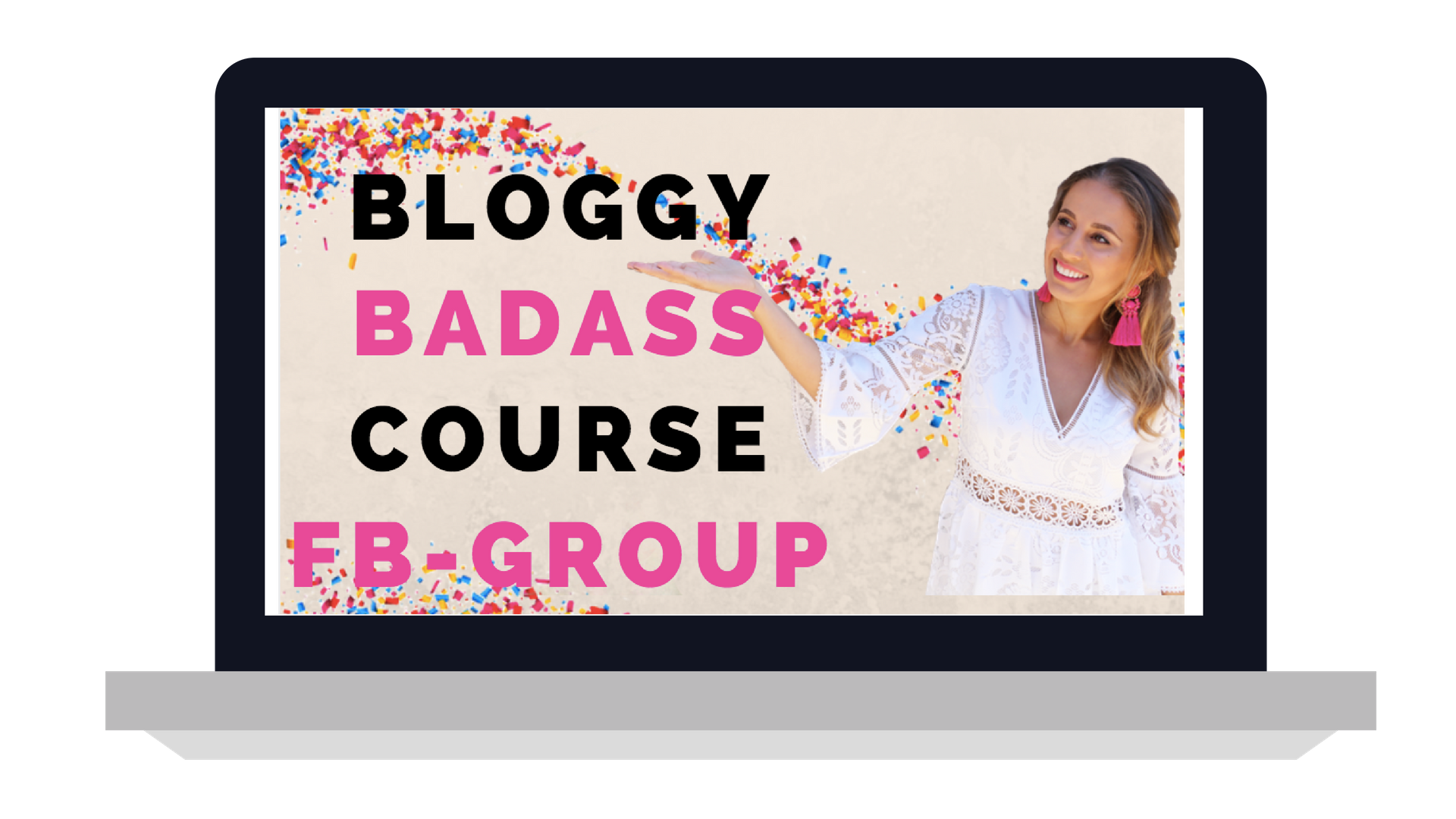 Admittance to our private "Bloggy Badass E-Course" Facebook group launching august 18 till then private coaching by me via comments and email!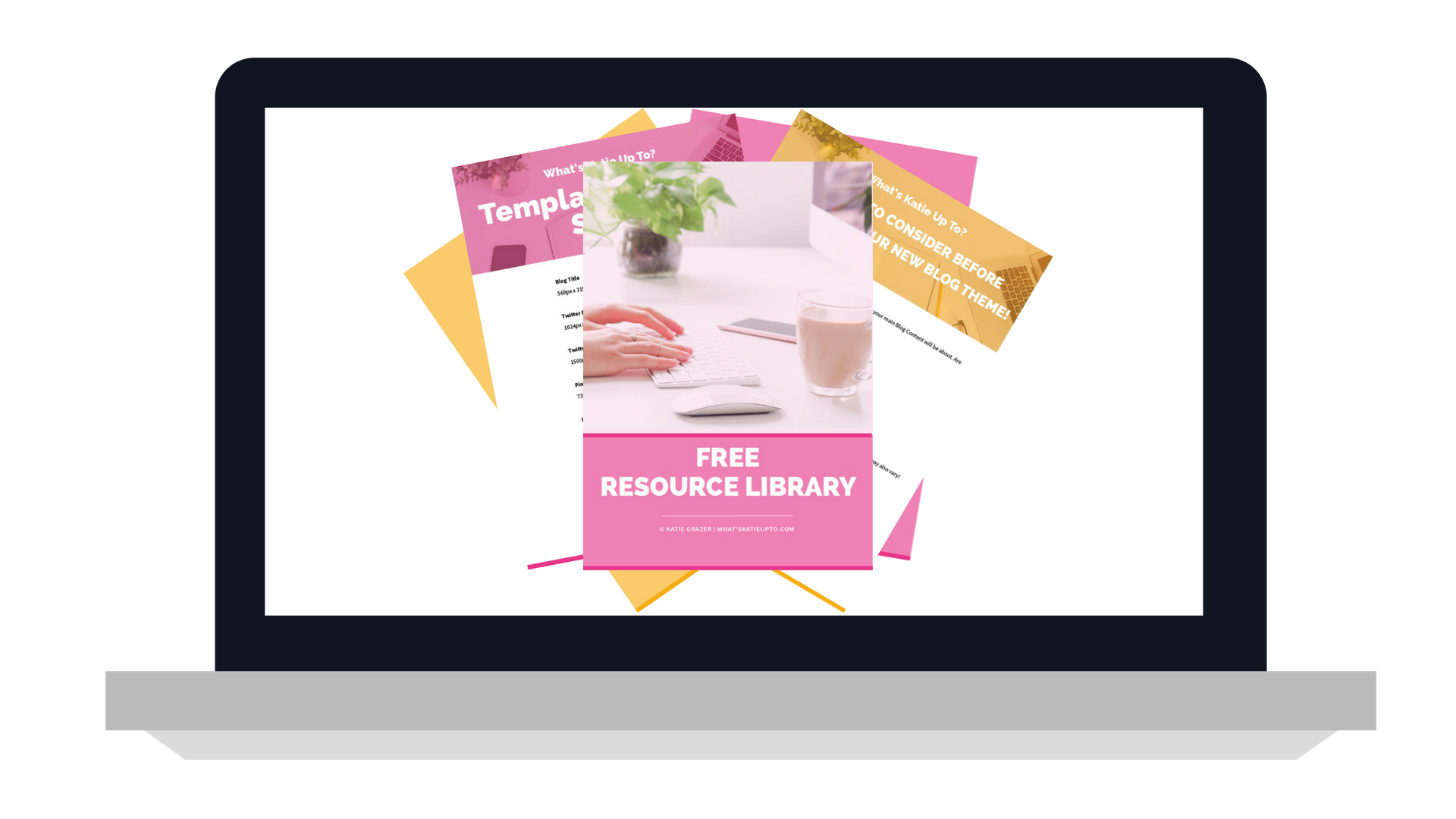 Access to all Blog Resources including Freebies, Downloadables and PDF Resources from What's Katie Up To!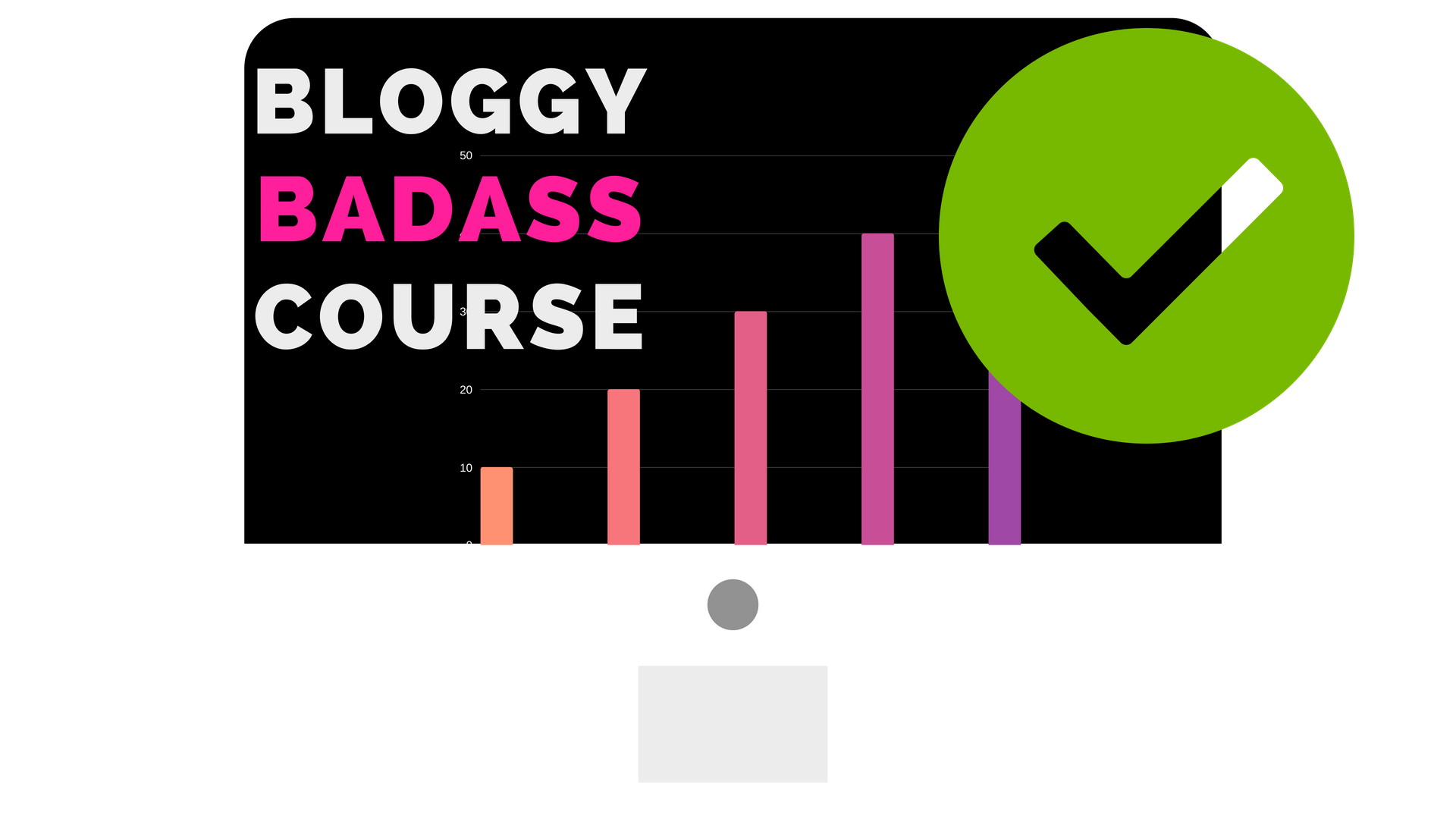 THIS IS FOR YOU IF...

You are a Beginner and you are thinking about starting your First Blog Ever!

You have already created your Blog but need help setting up a Blog that looks great & people will love to read!

You have been blogging for some time BUT but no one is reading your amazing content!

You want to learn how to optimize your Blog for Organic Traffic (SEO)!

You don't know what an Email List and why you need one OR you have an Email List but its just not growing... AND you are freaked out about GDPR!

You always wanted a Blog but there is so much on your plate and you worry creating your Blog will take too much time!
---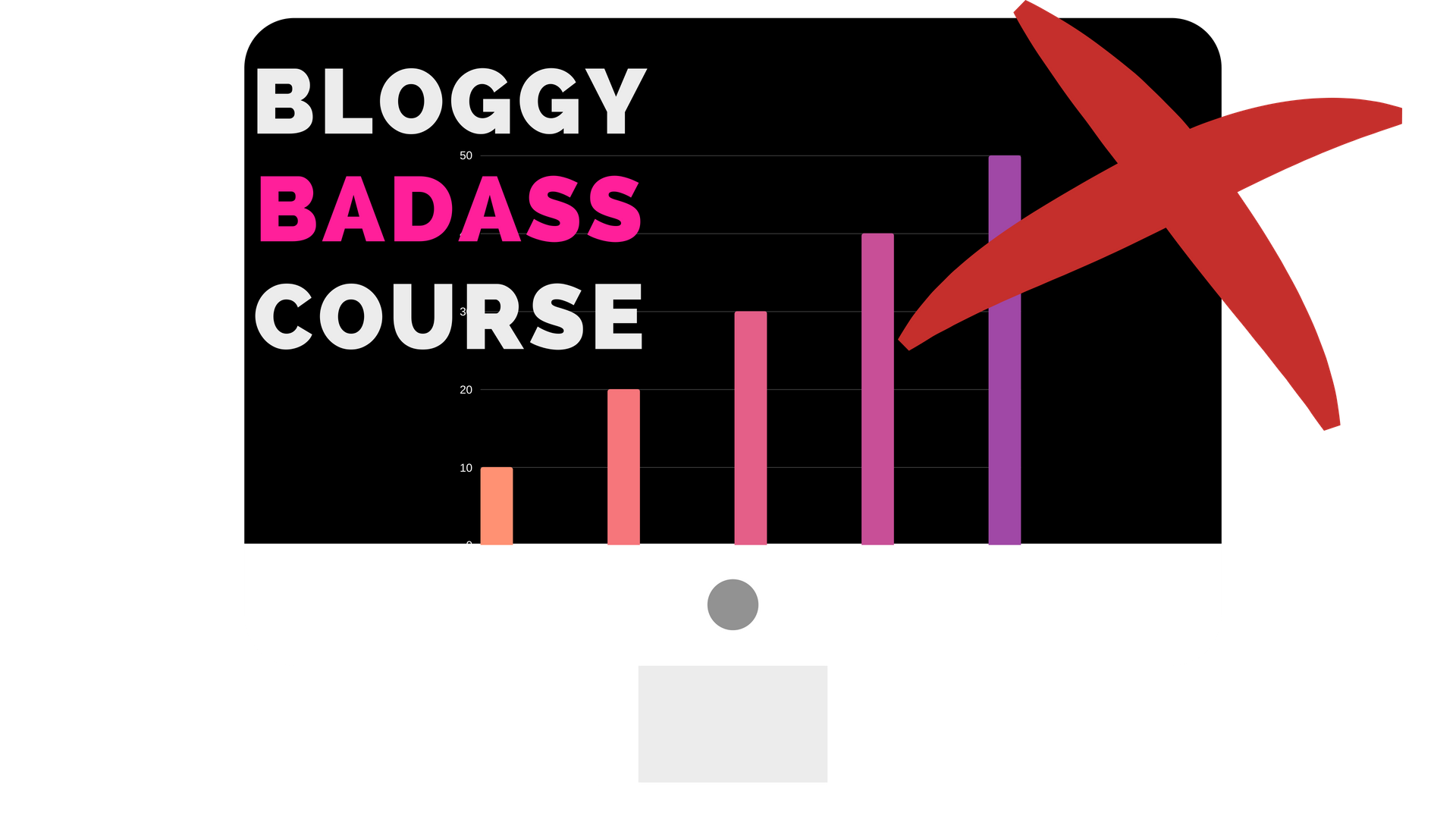 THIS IS NOT FOR YOUR IF...


You already have set up your Blog, Traffic is BOOMING & you are making a Living through Blogging!

You are ONLY looking for Strategies to increase your Blog Traffic! (This course covers some but its is NOT a Strategy Course)!
You have an Digital Marketing or Business Informatics Degree & you already know everything about URL,HTML and Email Marketing!

You want to succeed without putting the effort in! There are amazing Tips and Tricks in this course but it will be up to YOU to transform your idea and content into a flourishing Blog!
This course is closed for enrollment.
Your Instructor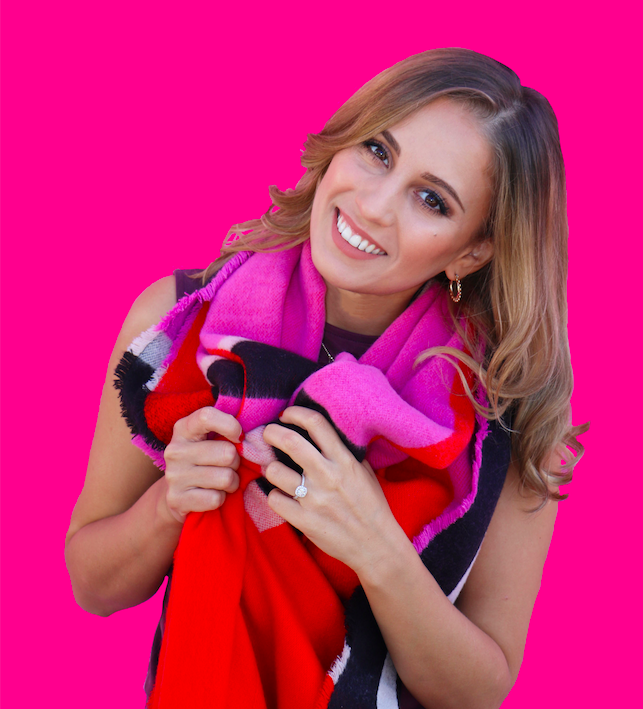 "Hi Everyone! I am Katie, Swiss, Blogger since 9 Years, and I am sooo excited to present to you my BRAND NEW E-Course "Bloggy Badass"!
In this course I am going to teach you everything I learned during my blogging career. I wish I had this resource when I started out a couple of years back!
I teach the course fully through Videos, Videos and more Videos (total of 6h) as I believe that through hearing my voice as well as seeing the content on the slides makes it so much easier for you to understand the material and build and create your own successful Blog!
My friends, this course is my Baby and I really hope you are going to enjoy the material as much as I had fun creating it!"
Now let's not loose any more time! No more excuses why now is not the time to start! LET'S BUILD & GROW YOUR SUCCESSFUL BLOG TOGETHER TODAY!
Frequently Asked Questions
What if I am unhappy with the course?
We would never want you to be unhappy! If you are unsatisfied with your purchase, contact us in the first 30 days and we will give you a full refund.
When does the course start and finish?
The course starts now and never ends! It is a completely self-paced online course - you decide when you start and when you finish.
How long do I have access to the course?
How does lifetime access sound? After enrolling, you have unlimited access to this course for as long as you like - across any and all devices you own.
Has this Course been adapted for the new GDPR Regulation!
YES! This course is Brand New - meaning that GDPR and strategies on how to implement the regulation are included within the course! This includes ideas on how to adapt your email list building strategy!
Can I only use Bloggy Badass if I have a Wordpress Blog?
Only Unit 2 focusses on setting up your Blog with Wordpress. The rest of the Units and Bonus Material can be applied to any Blog running on e.g. Wix, Squarespace or Blogger! The focus of this course is on creating amazing content to build a community of trusted fans and your interaction with them through Email Marketing. This is true for any Blog!
This course is closed for enrollment.